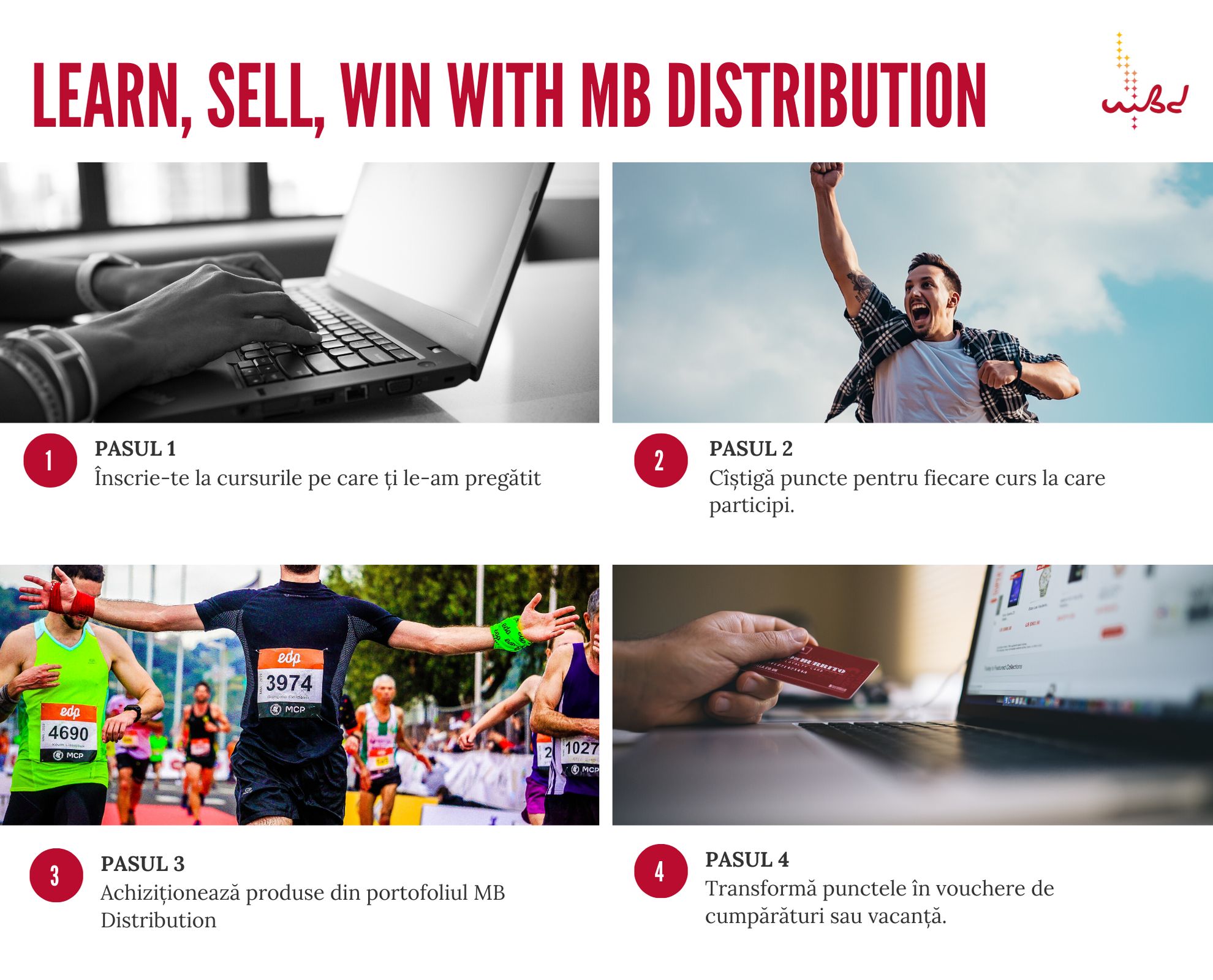 Cursuri online – Learn, sell and win
Înscrie-te în programul de cursuri online 'Learn, sell and win with MB Distribution' și beneficiezi de recompense pentru fiecare curs la care participi.
În calitate de partener MB Distribution, fiecare participare îți aduce puncte pe care le poți transforma, la finalul campaniei, în vouchere de cumpărături sau călătorie. Valoarea unui punct este de 5 euro.
Pragul minim pentru calificare este de 100 puncte. Punctele se pot reporta maxim un trimestru și se vor transforma în vouchere de cumpărături online sau turistice la finalul trimestrului respectiv.
Calendarul lunii Iunie - Focus Month LENOVO DCG
Speaker: Florin FILE-MITIȚĂ, Accredited Facilitator for Lenovo DCG EMEA
Participarea activă îți poate aduce cel puțin încă 5 extra puncte pentru fiecare seminar. Cursurile dedicate seriilor DE și DM includ câte o sesiune de demo live.
Revenim cu calendarul de cursuri pentru perioada următoare.