În ultimii ani, soluțiile Unified Endpoint Management (UEM) au devenit mai mature și mai complexe, iar companiile au început, treptat, să renunțe la soluțiile tradiționale de management al desktopurilor în favoarea acestora.
Departamentele IT&Operations adoptă acum soluții de UEM, fiindcă acestea le pun la dispoziție o singură plaformă de management pentru toate tipurile de endpointuri, fie că sunt smartmobiles, laptopuri sau desktop-uri.
Gartner definește ca soluție de UEM acea soluție unificată care realizează atât managementul complet al endpointurilor de tip smart, Mobile Device Management (MDM),  cât managementul endpointurilor tradiționale, de tip PC and Mac.
MaaS360, soluția UEM a IBM, este Leader în Gartner Magic Quadrant !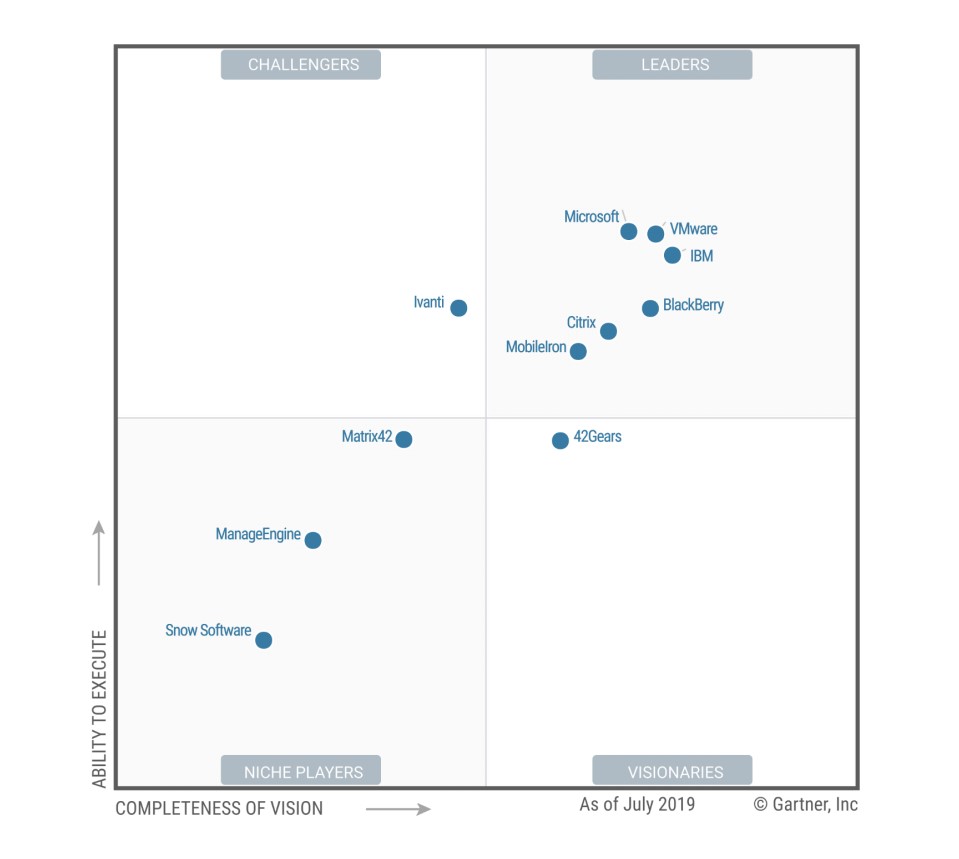 Portofoliul diversificat de soluții software deținut de IBM, i-a permis acestuia să integreze în MaaS360 facilități din mobile threat defense (MTD), security information and event management (SIEM) și identity as a service (IDaaS), și să adreseze toate capabilitățile necesare unei soluții UEM complete.
În plus, IBM MaaS360 utilizează Watson AI pentru analiza incidentelor, ceea ce crește mult performanțele acestei soluției de device management, iar rapoartele, care se generează automat, reprezintă de asemenea un mare beneficiu pentru echipele IT & Operations.

Cititi aici articolul complet.
---